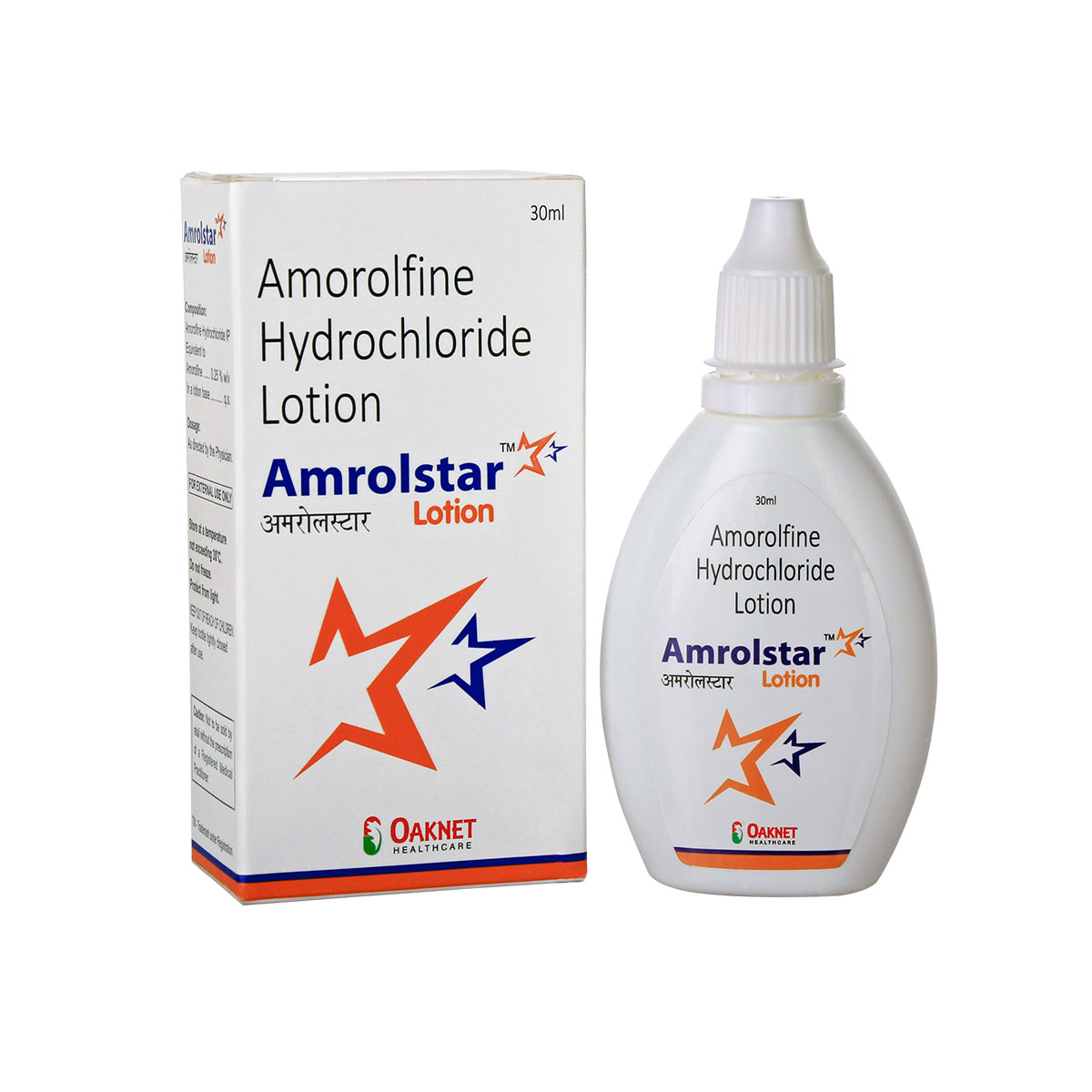 Hover
Amrolstar, an antifungal lotion which provides relief from pruritis and erythema. It is a broad spectrum, potent antifungal, with dual mode of action (fungicidal and fungistatic). Offers long duration of skin retention (at least 24 hrs). Amrolstar lotion soothes affected area. It is non-sticky & non-greasy and has good spreadability.
---
Indication
In Tinea Corporis
Tinea cruris & Pityriasis Versicolor
Composition
Amrolfine 0.25% w/v
Direction of use
Amrolstar lotion is for External use only.
To treat tinea cruris (jock itch) or tinea corporis (ringworm): Apply Amrolstar lotion to the affected areas and nearby skin once daily for 1 week.
Apply only a thin layer of the lotion to the affected area. Spread the lotion onto the nearby skin about 1 inch on all sides of the affected areas.
Wash your hands after applying lotion. Do not share Amrolstar lotion with another person, even if they have the same symptoms you have.