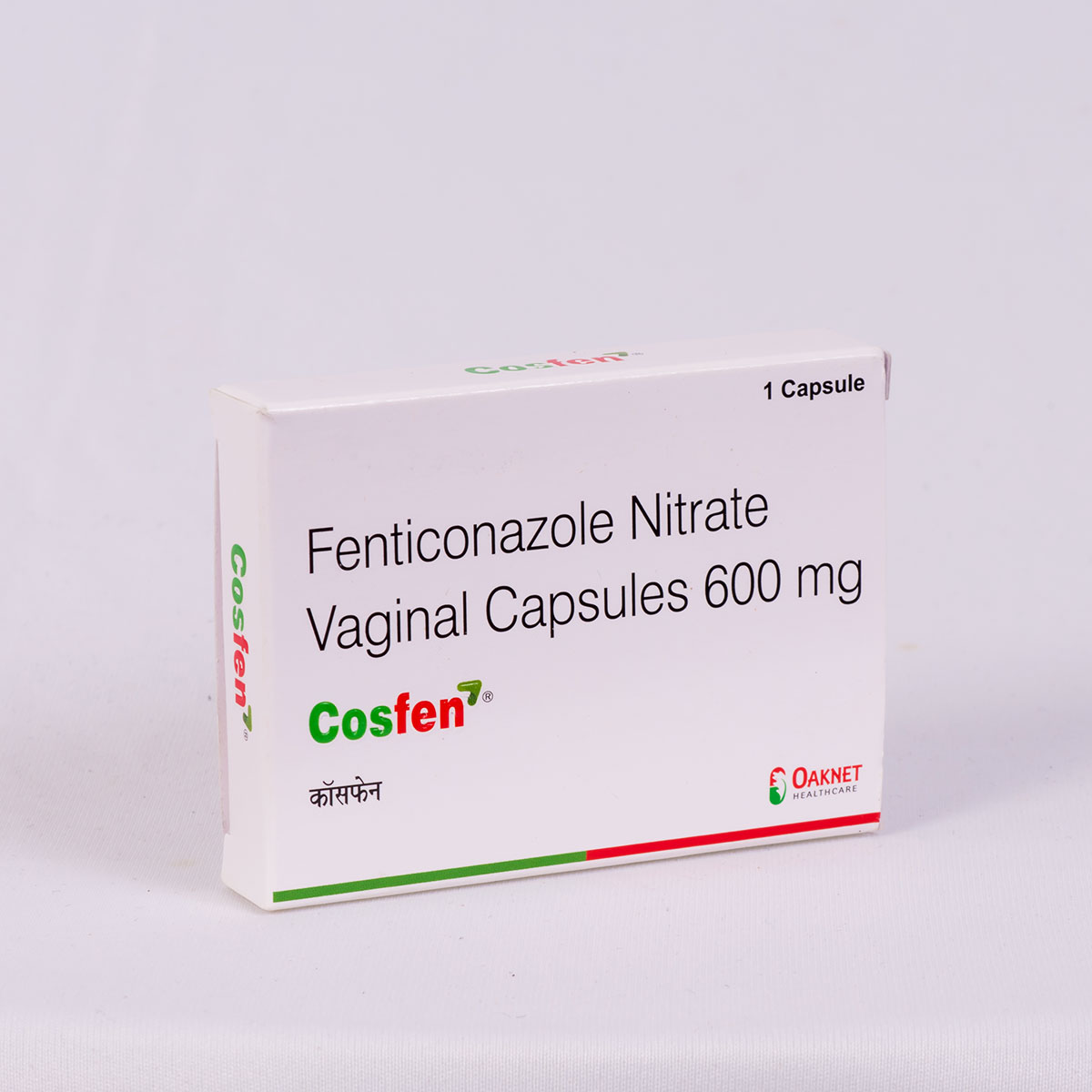 Hover
COSFEN, micronized Fenticonazole, is having Fungicidal, Antibacterial as well as Antiparasitic activity. It's unique 3 way antifungal action helps to achieve Easy Drug penetration at targeted tissues and 100% mycological and clinical cure rate.
---
Indication
In Vulvovaginal Candidiasis and Fungal skin infections.
Composition
Each Soft Gelatin Vaginal Capsule Contains Fenticonazole Nitrate 600mg.
Direction of use
In vulvovaginal candidiasis: One capsule at day 1 and day 3 (if symptoms persist), deep insertion into the vagina once at bedtime OR As advised by your doctor.