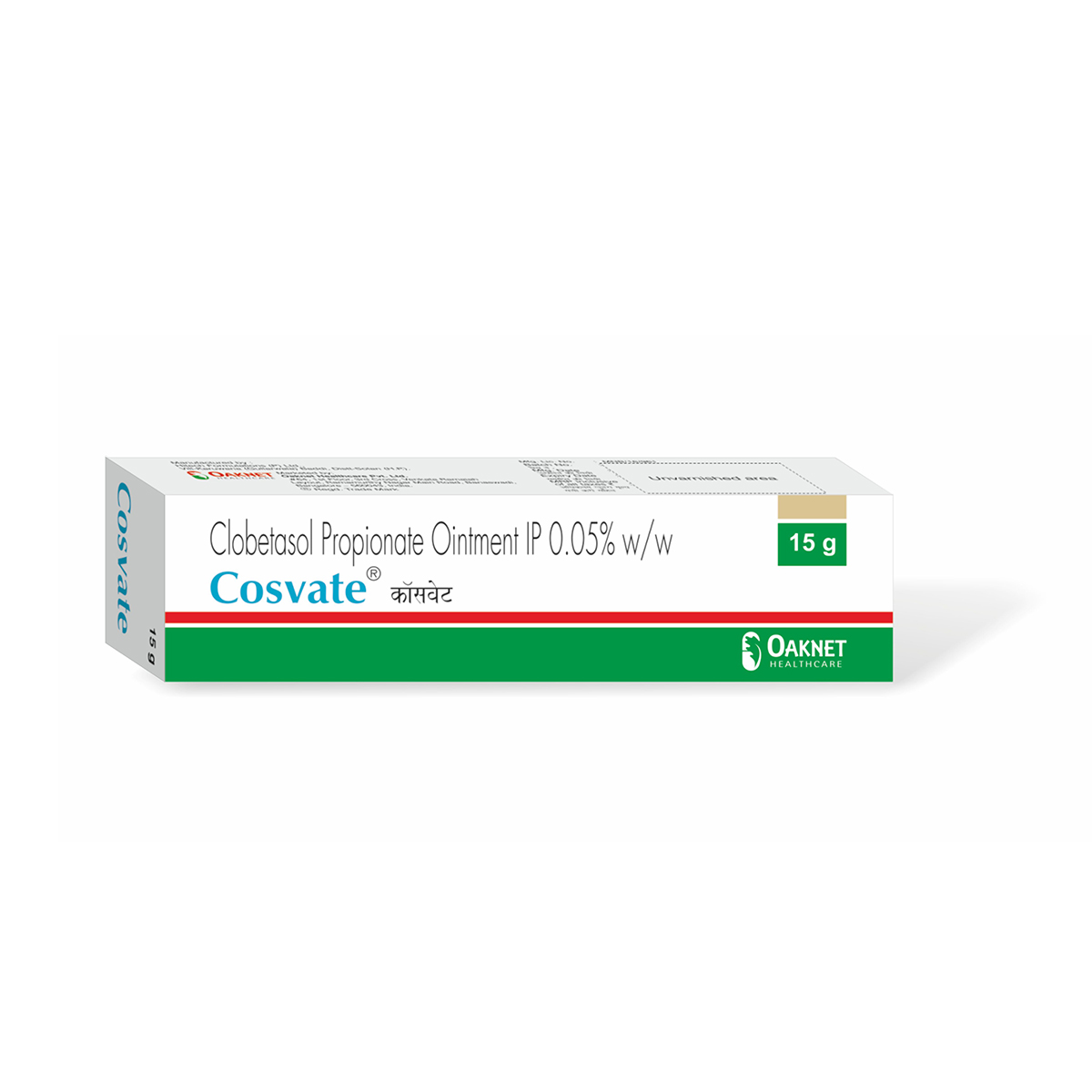 Hover
Cosvate ointment is a topical corticosteroid medicine that is used to treat inflammatory disorders of the skin. Emollient base present in Cosvate ointment helps to increase skin hydration and steroid penetration in treated skin.
---
Indication
Mild eczema
Seborrheic dermatitis & Steroid responsive dermatoses
Composition
Clobetasol propionate 0.05% w/w
Direction of use
Cosvate ointment is for External use only.
Apply only a thin layer of the ointment to the affected area twice daily.
Cosvate ointment is to be used as directed by the doctor.
Wash your hands after applying ointment.
Cosvate ointment should not be used for any disorder other than that for which it is prescribed.