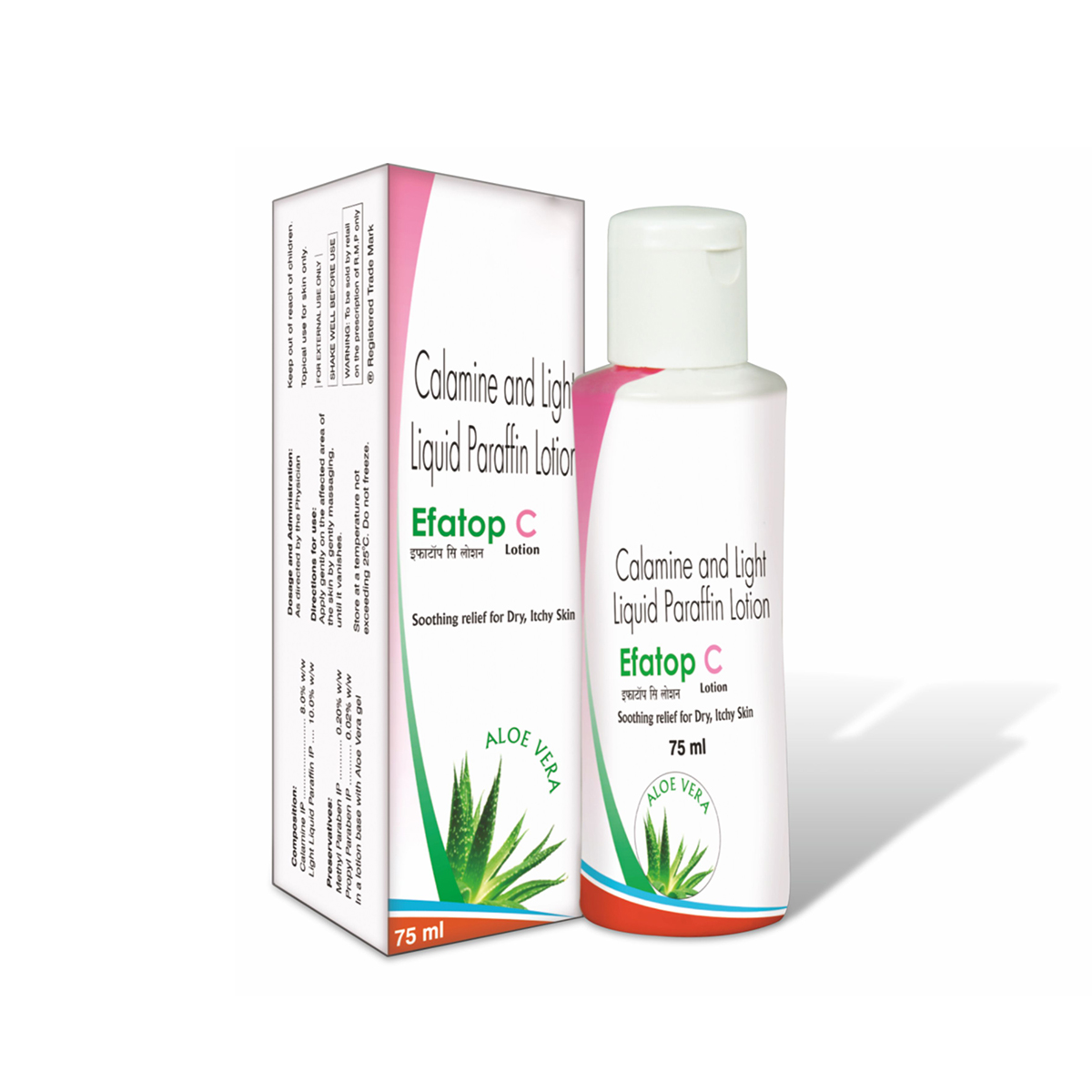 Hover
Efatop C contains all the essential ingredients for the dry skin conditions associated with Itching. Efatop C offers multiple benefits as it contains Calamine: Anti-pruritus (reduces itching), Astringent(Skin tightening property, leads to reduced pores) and Antiseptic(Antimicrobial agent) Aloe Vera: Hydrates the skin and Anti-inflammatory agent Light Liquid Paraffin: Reduces Trans-Epidermal Water Loss. Efatop C is safe in all age groups in Pruritus, skin rashes, prickly heat and chicken pox conditions.
---
Indication
In Pruritus
Prickly heat conditions
Skin rashes and Chicken Pox
Composition
Calamine 8% w/w + Light liquid Paraffin 10% w/w
In lotion base with Aloe vera gel
Direction of use
Efatop C lotion is for External use only.
Apply Efatop C lotion liberally two to three times a day or as often as needed or as recommended by your doctor.
Efatop C lotion is suitable for children with age above 2 year.
Store it in cool and dry place. Do not freeze.