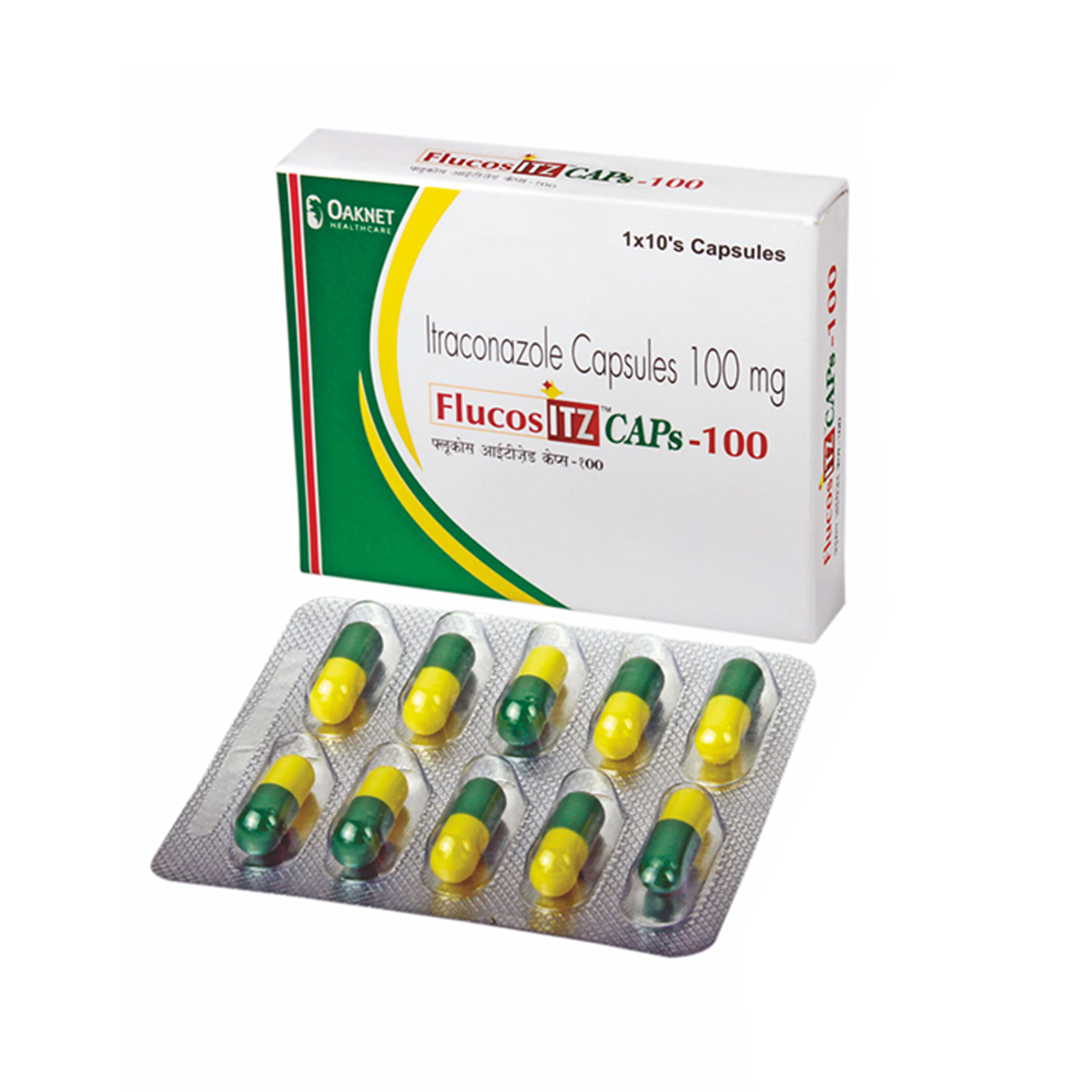 Hover
Flucos ITZ capsules contain Itraconazole, a broad spectrum antifungal drug used in prevention & treatment of fungal infections.
Flucos ITZ capsules comes with high quality pellets with uniform size which helps in increase absorption and bioavailability.
---
Indication
Tinea Corporis
Tinea Cruris
Tinea Versicolor
Tinea Pedis
Onychomycosis (nail infection)
Composition
Itraconazole 100mg
Direction of use
Take Flcuos ITZ capsules by mouth with a full meal as directed by your doctor, usually once or twice daily.
Flucos ITZ capsules to be taken as follows:

Tinea Corporis, Tinea Cruris, Tinea Versicolor – 200mg OD for 1 week
Tinea Pedis – 200mg OD for 2 weeks
Tinea Manuum – 100mg OD for 2-4 weeks
Tinea Unguium – 200mg BID for 1 week ( 3 weeks Gap): 2 months for finger nail & 3 months for Toe nail or as advised by your doctor.

Swallow the Flucos ITZ capsule whole. Do not chew, crush or break it.
Take Flucos ITZ capsules 2 hours before or 1 hour after antacids. Antacids may decrease the absorption of this medication.