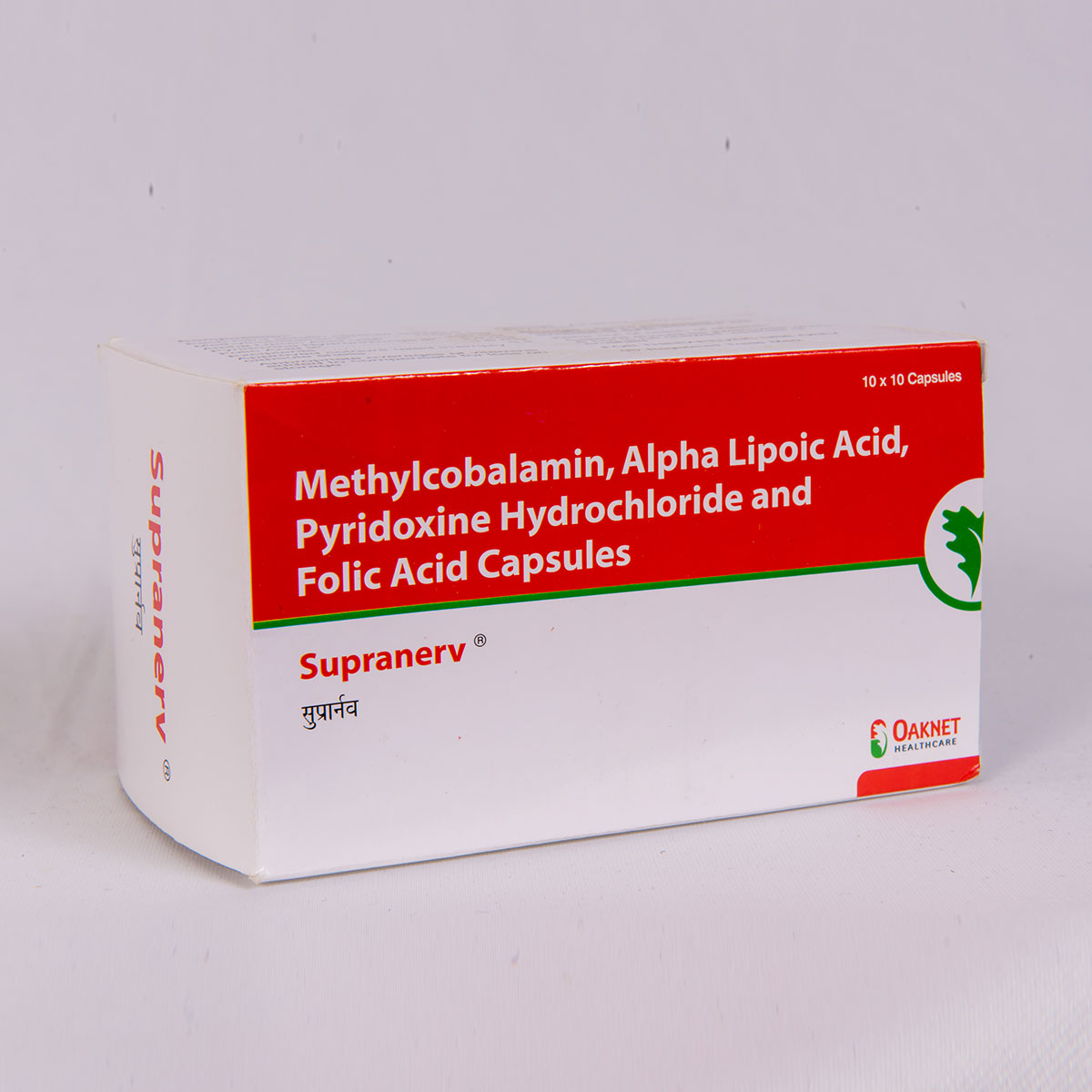 Hover
Supranerv capsule is a combination which offers reduction in pain, numbness and muscle weakness. Ensures superior nerve health.
---
Indication
In Peripheral Neuropathy.
Composition
Each Capsule Contains : Methylcobalamin 1500 mcg+ Alpha Lipoic Acid 100 mg + Pyridoxine Hydrocholride 3 mg + Folic Acid 1.5 mg.
Direction of use
As advised by your doctor.