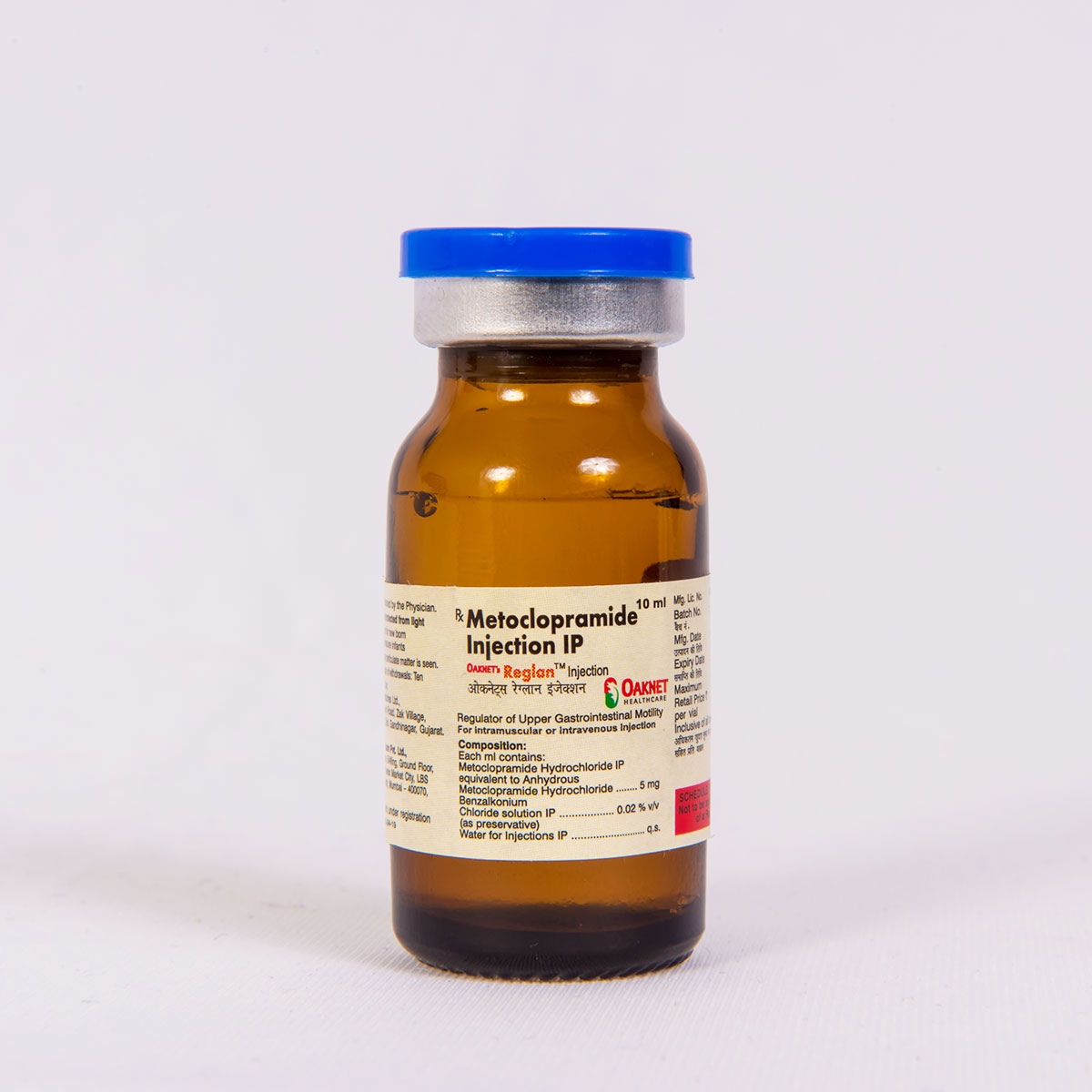 Hover
Reglan injection offers dual action: anti-emetic (relieves vomiting) and promotes gut motility (Prokinetic action). Acts as a important adjunctive in the management of diabetic gastroparesis.
---
Indication
In nausea & vomiting.
Composition
Each 10ml contains Metoclopramide 5mg.
Direction of use
Your doctor or nurse will give you this injection. Kindly do not self administer.