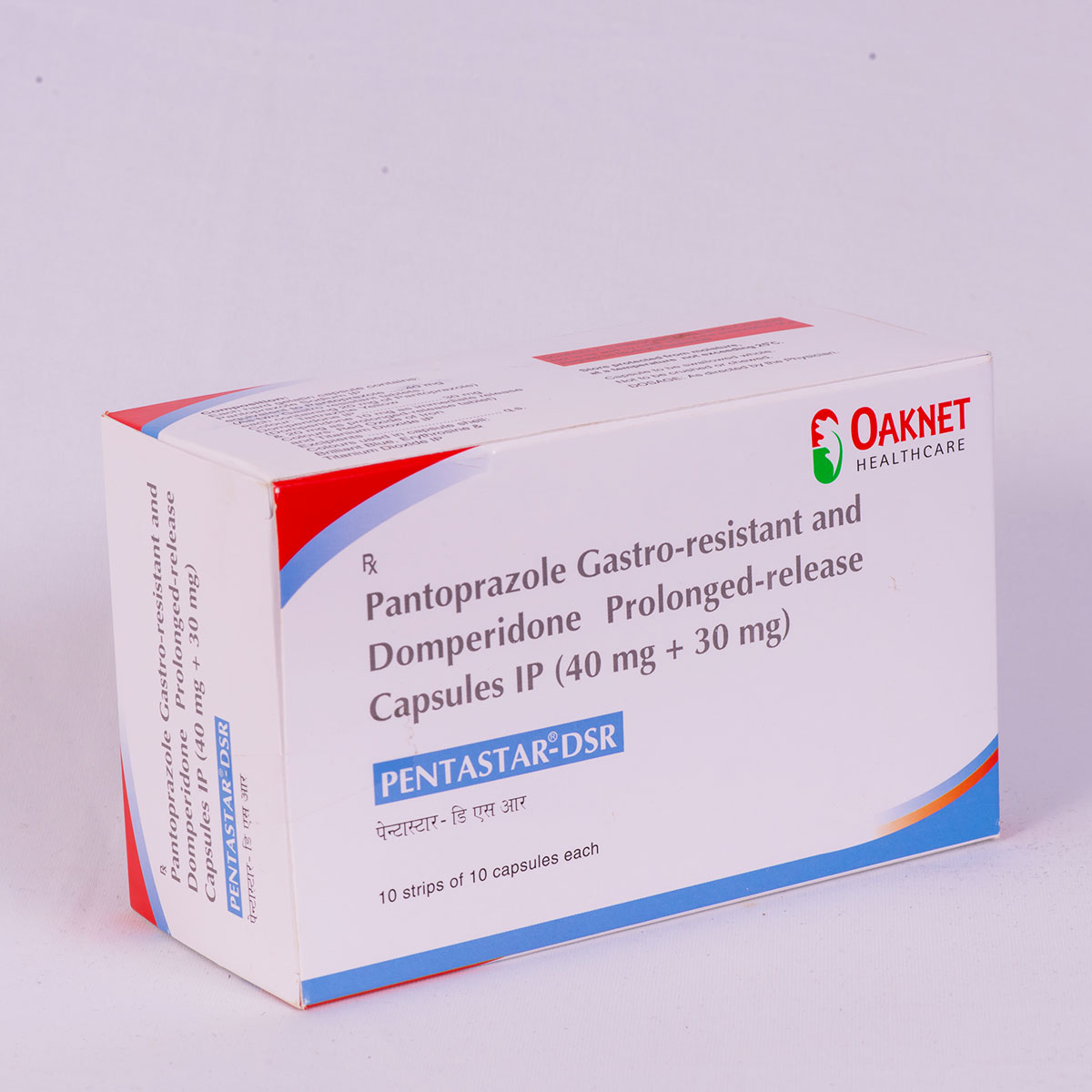 Hover
Pentastar-DSR Capsule, a combination of antacid and prokinetic drug, which accelarates motility of the stomach. It is useful in gastroesophageal reflux disease (Acid reflux) and peptic ulcer disease. Helps to relieve the symptoms of acidity such as indigestion, heartburn, stomach pain, or irritation.
---
Indication
For the treatment of Gastroesophageal reflux disease (acid reflux) not responding to pantoprazole alone.
Composition
Each Capsule Contains Pantoprazole (EC) 40 mg + Domperidone 30 mg (IR 10 mg & SR 20mg).
Direction of use
As advised by your doctor.