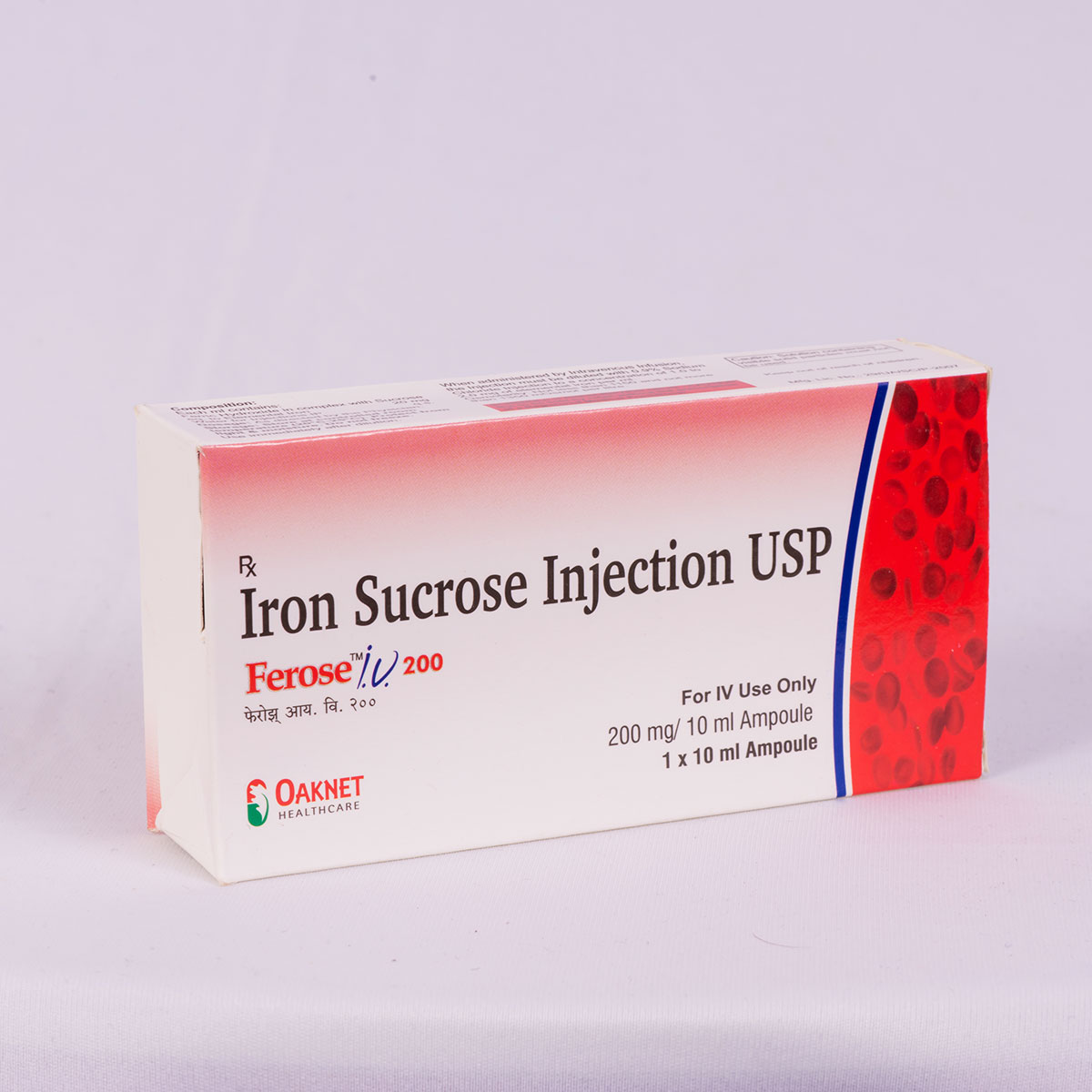 Hover
Ferose IV 200 injection an iron supplementation containing all Erythropoietic factors for RBC formation and maturation. Ensures rise in Hb level upto 2.6 g/dl in just 5 days along with replacement of iron stores. Reduces need of blood transfusion in pregnancy. Ferose IV injection is made up with colloidal suspension technology (CST).
---
Indication
In the treatment of moderate to severe iron deficiency anaemia & intolerance to oral Iron therapy.
Composition
Each ml Contains Ferric Hydroxide in complex with Sucrose equivalent to elemental Iron 20 mg.
Direction of use
Your doctor or nurse will give you this injection. Kindly do not self administer.