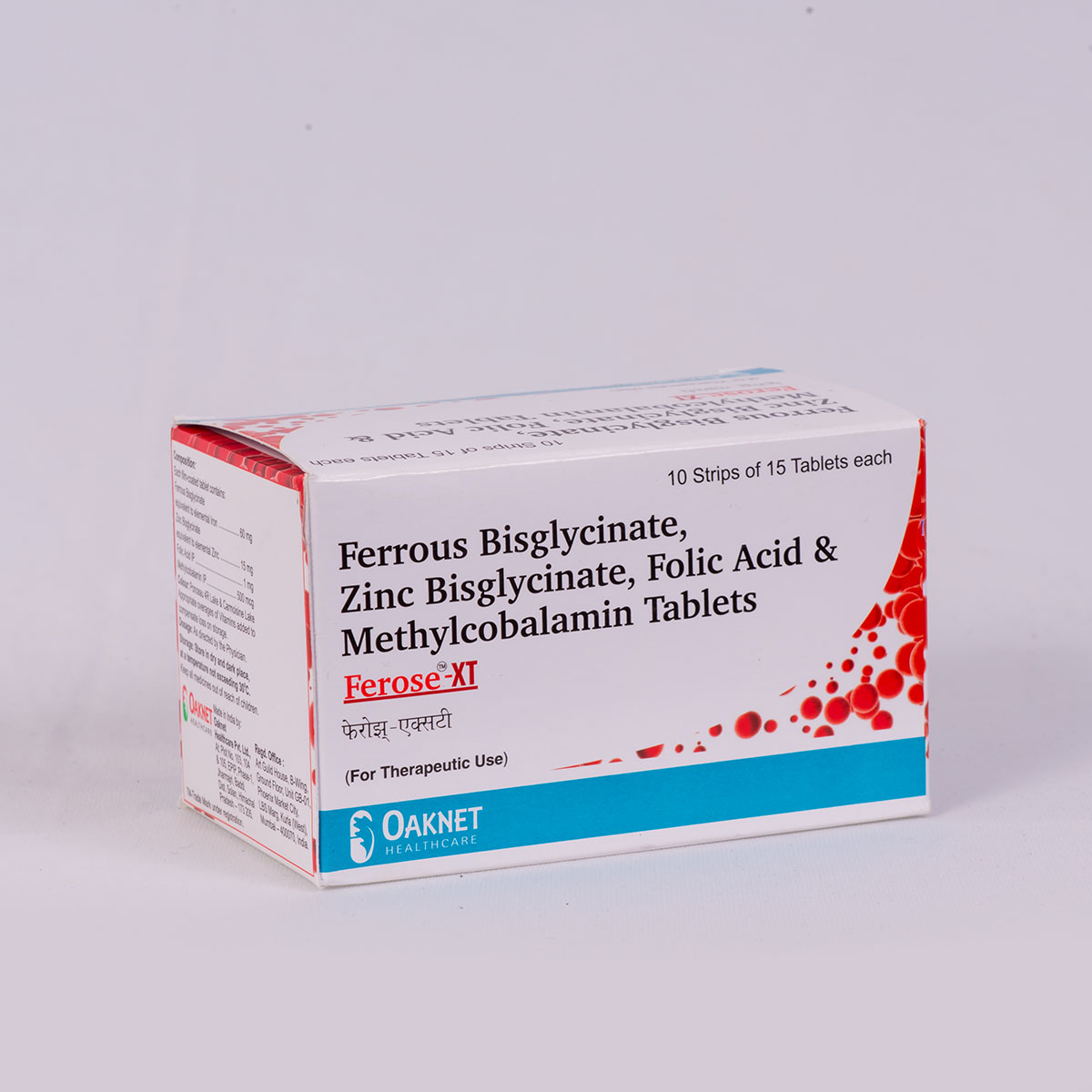 Hover
Ferose XT tablet, an iron supplementation containing all Erythropoietic factors for RBC formation and maturation. Zinc in Ferose XT helps to increase birth weight & reduces incidences of LBW. Ferose XT has right dose of elemental iron (60 mg) as per WHO. Ferrous Bis-glycinate (FBG) in Ferose offers high absorption and Bio-availability of 90.9% which ensures faster Hb rise and faster patient recovery with lesser side effects like constipation and dark stool. Ferose can be taken before or after food due to less interaction with food. Trusted over 20 years in management of anemia.
---
Indication
In iron deficiency anaemia
Iron deficiency in malaria and haemorrhoids (piles)
Composition
Each Tablet Contains Ferrous Bis-glycinate 300 mg (Elemental Iron 60 mg) + Zinc Picolinate 77 mg (Elemental Zinc 15 mg) + Folic Acid 1 mg + Vitamin B12 500 mcg.
Direction of use
Dosage: Once or twice daily or as advised by your doctor.